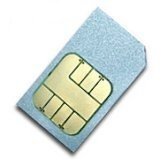 Cell Phone Forensics Tools
Last year the NIST published an interesting paper about Cell Phone Forensics Tools. They tested a couple of this tools and made some interesting remarks on working with them.

They tested the following Cell Phone Forensics Toolkits:
PDA Seizure
Pilot-Link
Cell Seizure
GSM .XRY
Oxygen Phone Manager
MOBILEedit!
bitPIM
TULP 2G
SMIS
ForensicSIM
Forensic Card Reader
SIMcon
You can download the paper directly from NIST.